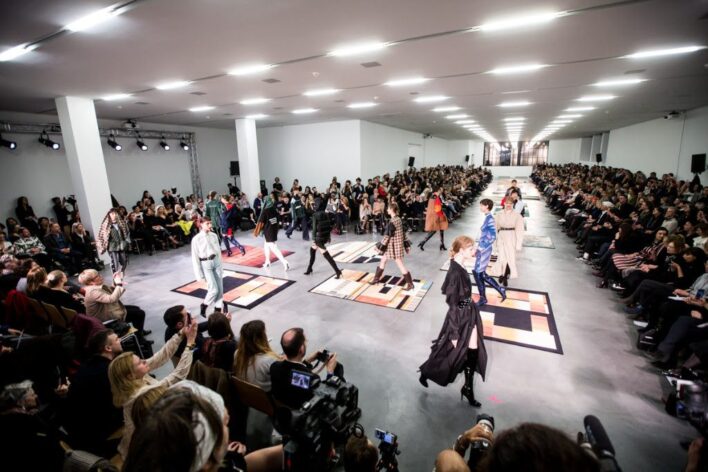 The 11th edition of the Swiss designer's fashion show Mode Suisse, took place at the beginning of February, showcasing new collections of already established Swiss designers like En Soie, Lyn Lingerie, Studio Winkler, as well as newcomers such as Wuethrichfuerst. This time following designers participated:
Special Guest – Dorothee Vogel
I enjoyed the show and here are a couple of highlights:
Garnison and his post-dandy menswear pieces
Lida Noba's feminine collection with flowy dresses and skirts and nice soft colours
En Soie with its stylish and still very recognisable and signature looks
Julia Seemann who is only for the second time at Mode Suisse but already quite successful, showed very colorful, daring and sexy pieces combined with overknees out of patent leather
The Mode Suisse pop-up store is still open until February 25th at enSoie store on Strehlgasse 26 in Zurich.
I am already looking forward to the 12th edition in September!
Photos: ©_alexander_palacios