A dollop of Soho flair, a sprinkle of Welsh humor, and a heap of exceptional hospitality make up the Adelboden's 4-star design and wellness hotel, The Cambrian. The Design Hotels™ member offers a trendy hideaway, complete with a brilliant spa and a breathtaking view of the mountains, which can be enjoyed while devouring delicious grub at 'Bryn Williams at The Cambrian".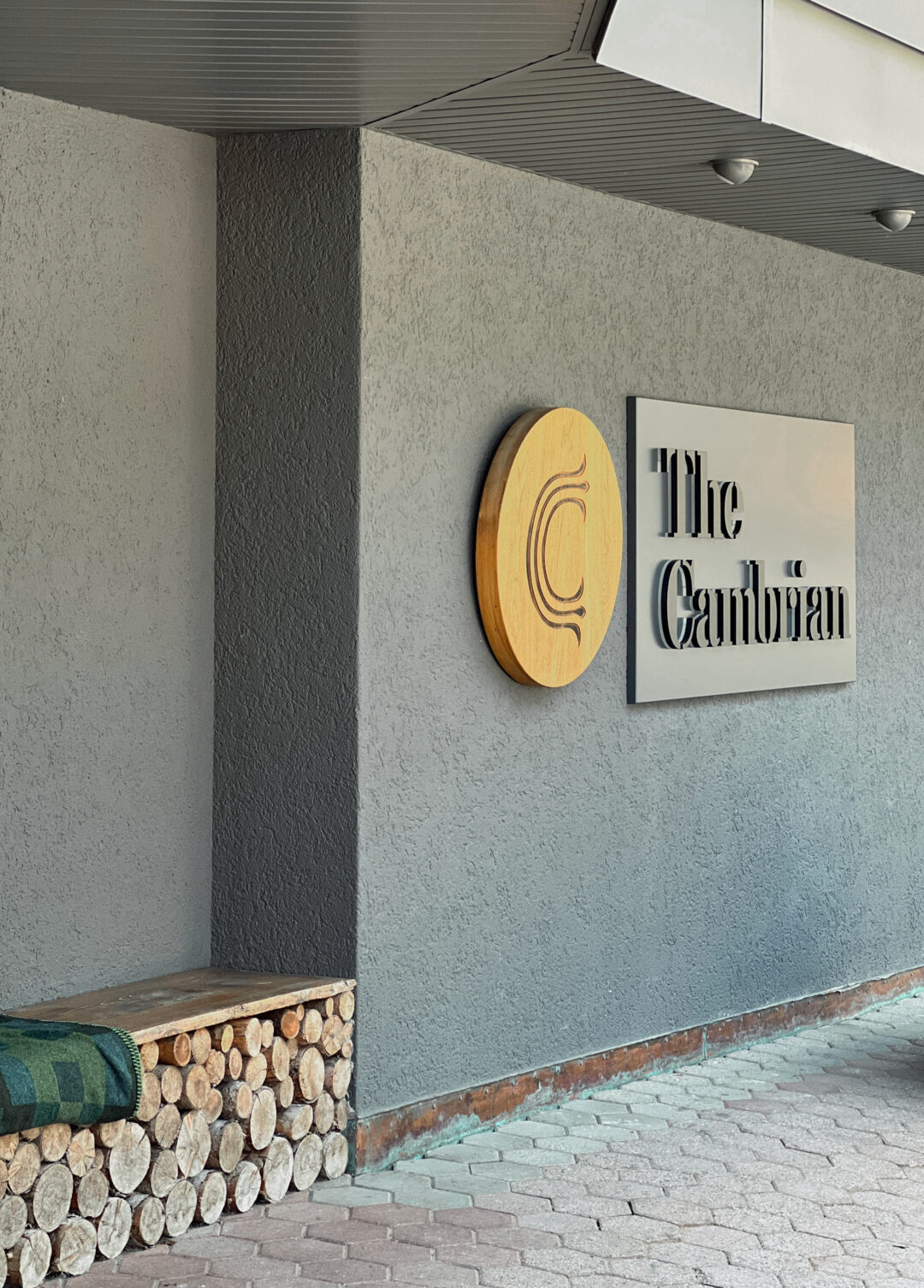 The Axe Bar: Adelboden's Best-kept Secret
Trendy enough for Soho or Seefeld, this stylish bar offers more than breathtaking views of the mountains. Catch up with friends over a cocktail from their fine selection, or get yourself in the mood for a fancy dinner with an après-ski glass of wine.
You can also choose to unwind in three exquisite locations around the hotel: the lobby, with its cozy fireplace, the conservatory, with magnificent ceiling-high windows, or the terrace, for Adelboden's most awe-inspiring panoramic view.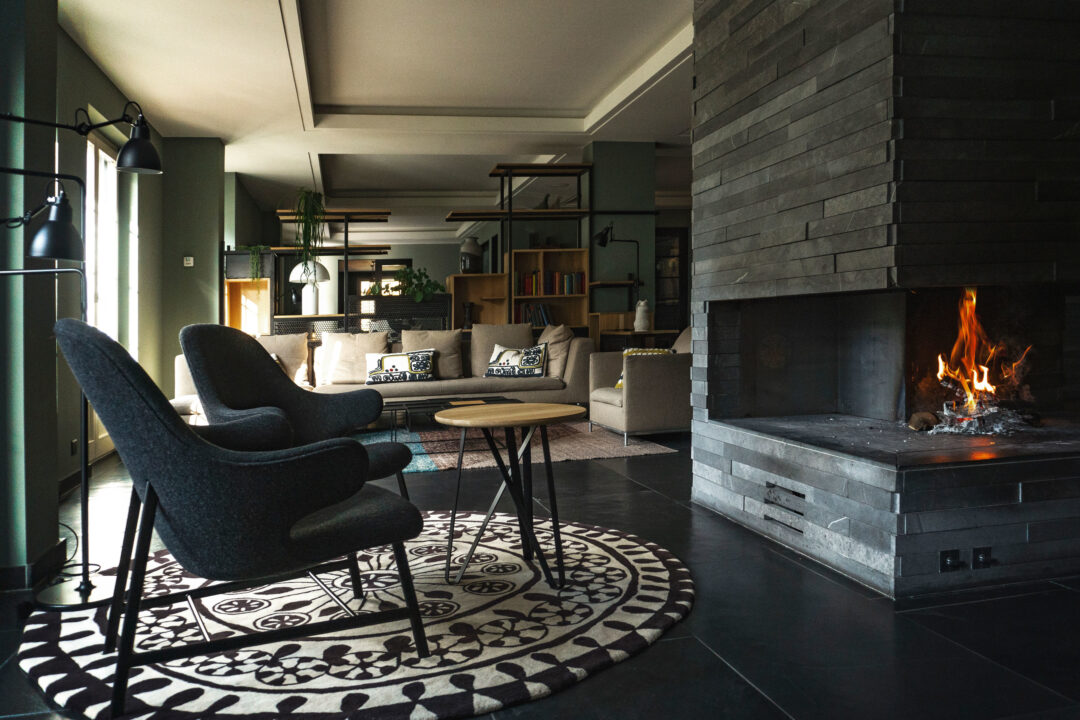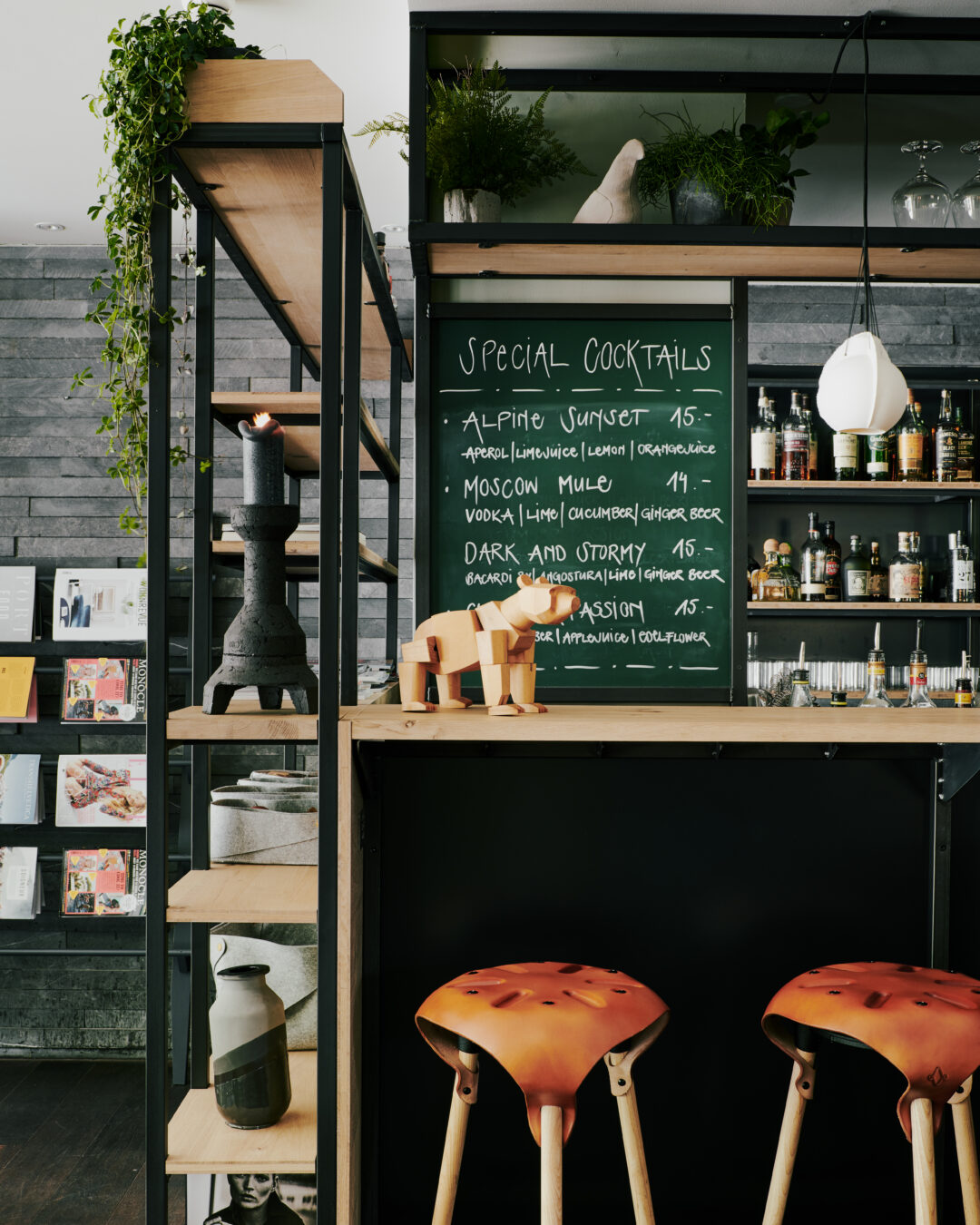 The design and wellness hideaway in Adelboden is one of the most elegant, cozy-yet-cool retreats in the Alps. Led by General Manager Lorenz Maurer, a dedicated team makes guests feel like old friends, and ensures everyone's stay in the breathtaking Adelboden is unforgettable.
The Cambrian's 71 suits and rooms were given a stylish makeover between 2018-2020 by Dutch designers Jeroen Wand and Johan Bouman. Clean lines and neutrals mix with a hint of Welsh-inspired green to decorate and accessorize the place. Guests staying in one of the south-facing rooms or suites can wrap themselves in a handmade Melin Tregwynt wool blanket – a Welsh staple – and take in the beautiful mountain views.