Opened in 2019 by Michel Reybier Hospitality, the five-star hotel "La Reserve Eden Au Lac Zurich" has been redesigned to provide a timeless experience as if in the heart of an imaginary yacht club, dreamed up by creator Philippe Starck.
La Réserve Eden au Lac Zurich is like rock and roll dancing with the Queen of England; everything is classic, yet nothing is classic anymore. It is a timeless blend of creativity, classicism and intelligence – like Switzerland itself.

Philippe Starck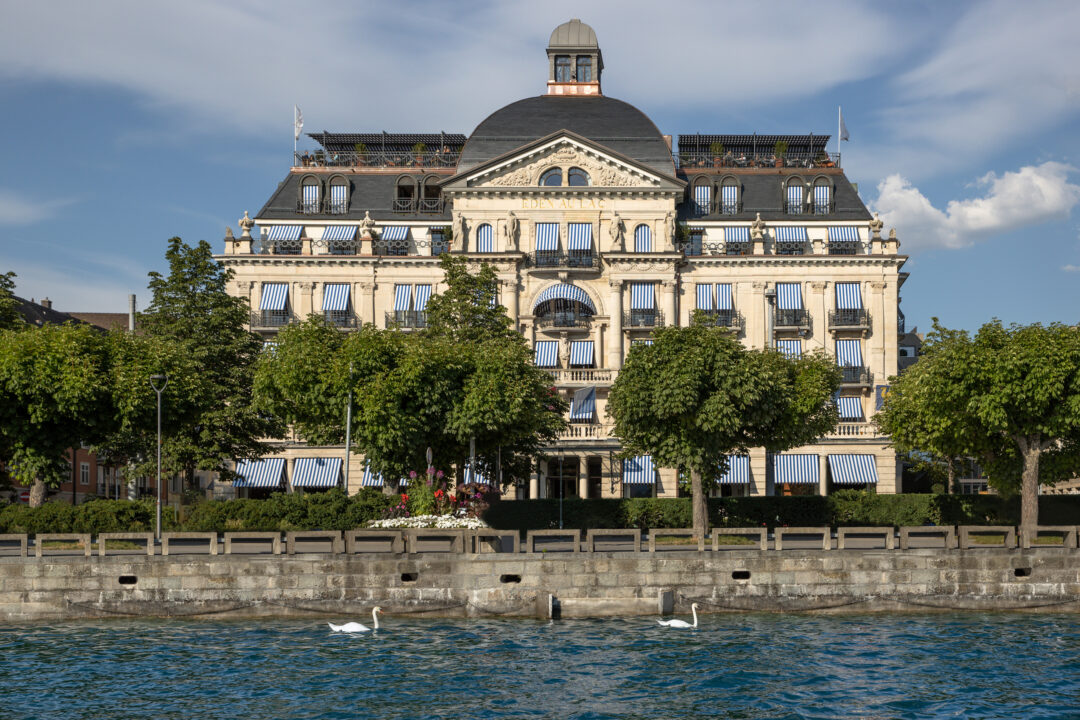 Summer is a stunning time to visit, as the cool lake breeze floats through the bay windows and gently ruffles the white curtains. Each room terrace is bathed in sun.