Located along the banks of the Limmat River in the Alpine village of Baden, the new FORTYSEVEN Wellness-Therme has been arousing curiosity for months.
Completed by Swiss star architect Mario Botta, the historical location and the immediate vicinity of the river characterize the complex.
Baden is known for having the most mineral-rich thermal water in Switzerland withs it's multiple 47-degree hot natural springs, discovered by the Romans two thousands years ago.
Defining himself as a stonemason, Mario Botta is internationally renowned for his pure, geometric and imposing structures, carefully dressed in mineral materials.
In this latest project, Mario Botta created a long and narrow building complemented by geometrical volumes which are meant to resemble the fingers of a symbolic hand reaching out towards the sky, creating a direct link between the thermal baths, the sky, the river promenade and surrounding nature.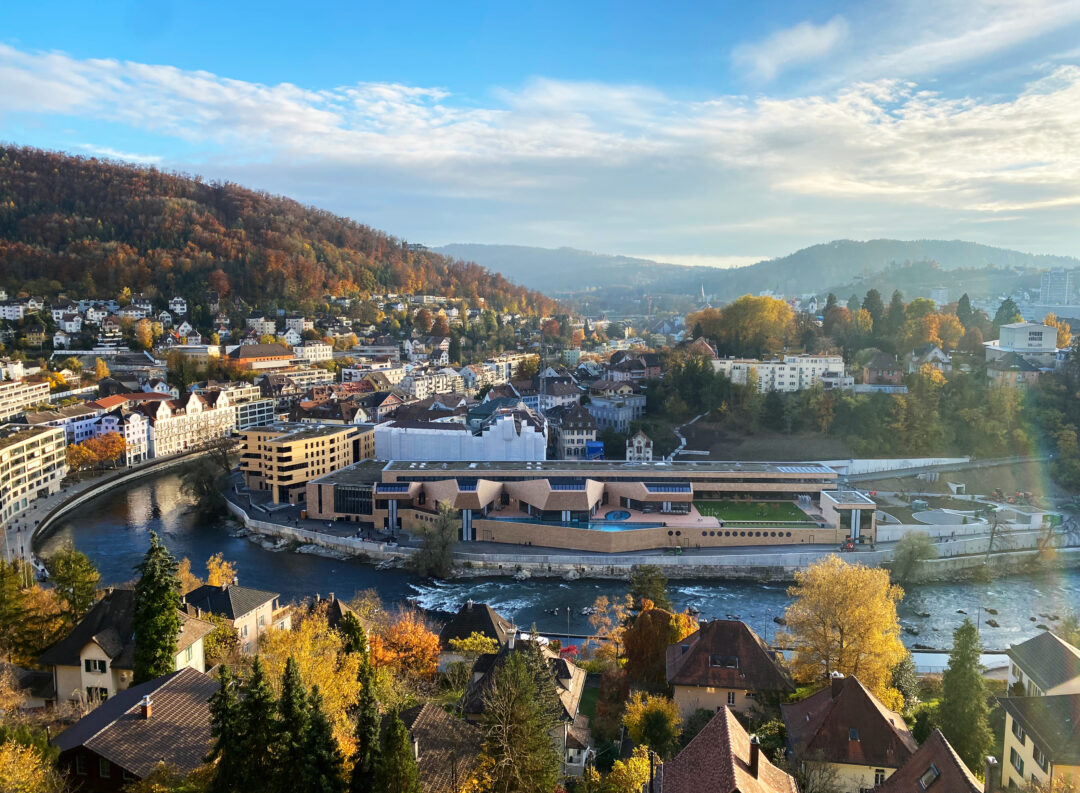 While the exterior facade is composed of Veronese marble, natural materials can also be found throughout the interiors. Textured stones in terracotta shades were chosen to dress the floors and walls, while the ceilings have been given thin slats of maple wood which contribute to a warm atmosphere. At last, the fine mosaic details below the skylight's are reminiscent of the mosaics from the Romans' bath and give additional texture to the space.
The four trapezium-shaped volumes, flooded with natural light, house the thermal pools which connect directly to the exterior bathing area with direct views on the river promenade.
While the numerous pools allow guests to drift away from everyday life, the very spacious saunas and steam baths combined with the elegant relaxation rooms form together a unique holistic journey for guests to relax and surrender.
The outdoor scenic landscape becomes even more magical at dusk, when emerged in bubbling warm thermal water, surrounded by steam whole gazing at the moon and stars.