The Musée Cantonal des Beaux-Arts (MCBA), designed by the architects Fabrizio Barozzi and Alberto Veiga, opened in October 2019 in the heart of PLATEFORME 10, Lausanne's new "Arts District".
This museum is part of a broader masterplan by Estudio Barozzi Veiga and will be linked to another modern building, designed by the architects Manuel and Francisco Aires Mateus, which will gather the Musée de l'Elysée (Cantonal Museum of Photography) and the mudac (Museum of Design and Contemporary Applied Arts).
This union will be complemented by the presence of the Toms Pauli and Félix Vallotton Foundations, and will form a genuine cultural platform.
The northern facade emerges from the remains of a former train shed which recalls the site's industrial railway past and leads onto a pedestrian esplanade, creating a new urban space bordered by a series of arcades whose activities will also be linked to the field of arts.
Resembling a monolith, the 145 meter long building is composed of slender grey bricks with a vibrant pattern and regular vertical fins, punctuated by openings. These window openings allow the control of light inside exhibitions galleries and create interesting perspectives along the visitor's journey.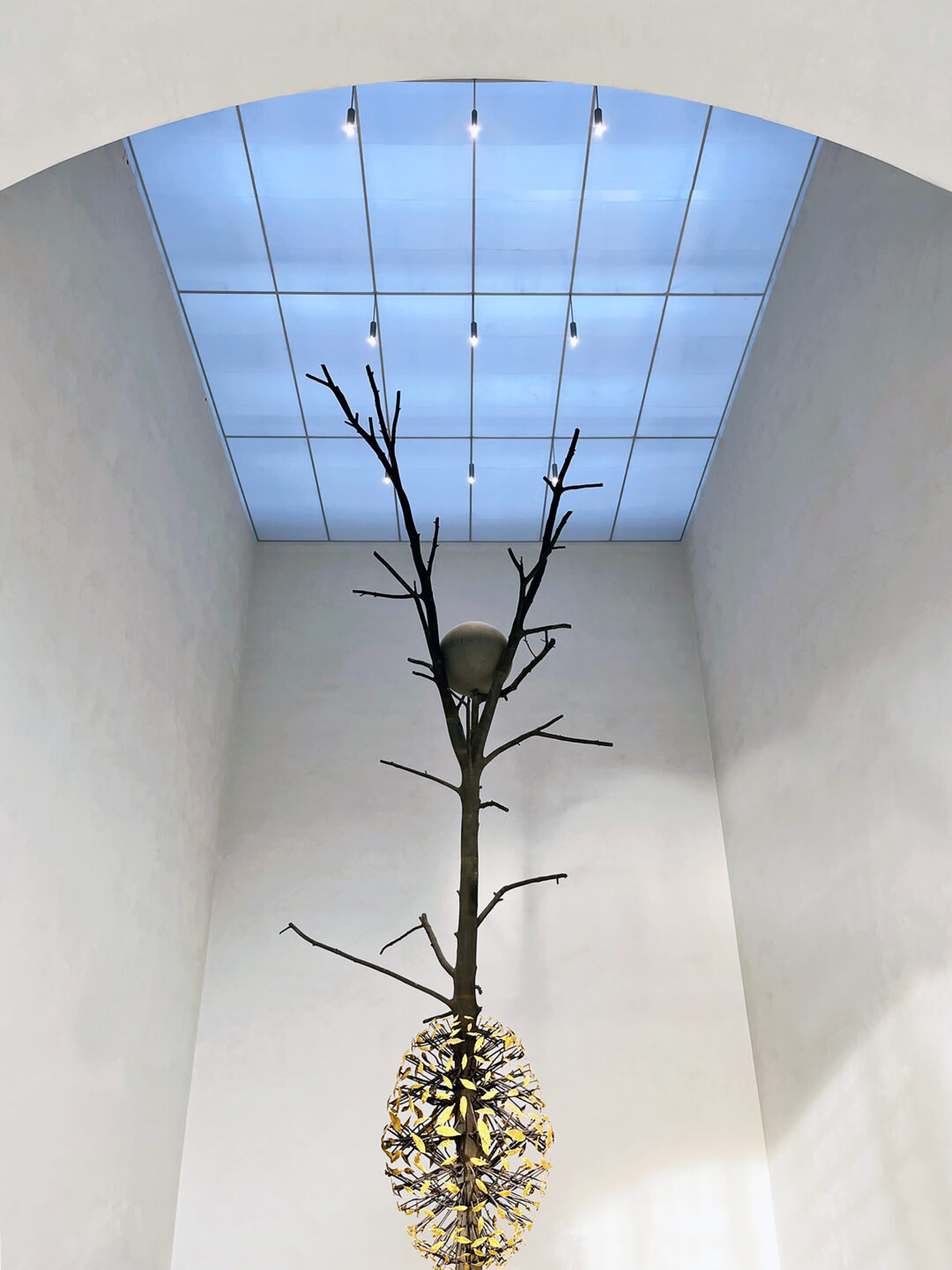 The museum is divided into two parts, located on both sides of a large reception hall that preserves the arched window of the former railway station from the 19th century, triggering the memory of the site.
Integrated to the entrance hall, Giuseppe Penone's "Luce e ombra" sculpture, a 14,5 meter tall tree made of bronze, granite and gold, has taken root and defines the space from the outset as belonging to the world of art.
The exhibition spaces are distributed over the two upper floors, one for the permanent exhibiti